Quote Item Builder
| | |
| --- | --- |
| | This feature has been deprecated and is no longer supported. You should switch to the Lightning Experience and use the tools FieldFX has there instead. |
Introduction
Use the Quote Item Builder to:
Prerequisites
To setup and use Quote Item Builder, you need to:
Have these user licenses
Have these permissions
Complete these tasks
and review these topics
before continuing
Quote Details
The Quote Details section displays basic quote information.

Search Filters
Use the Search Filters to filter the quote items shown in the Item grid.

Item Grid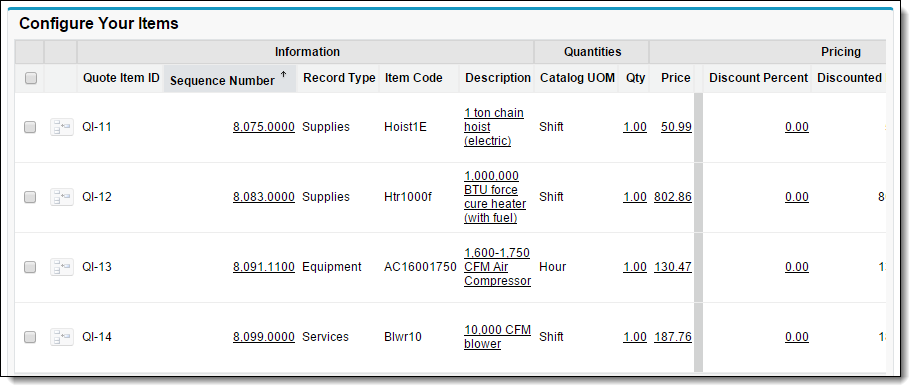 Parent & Child Items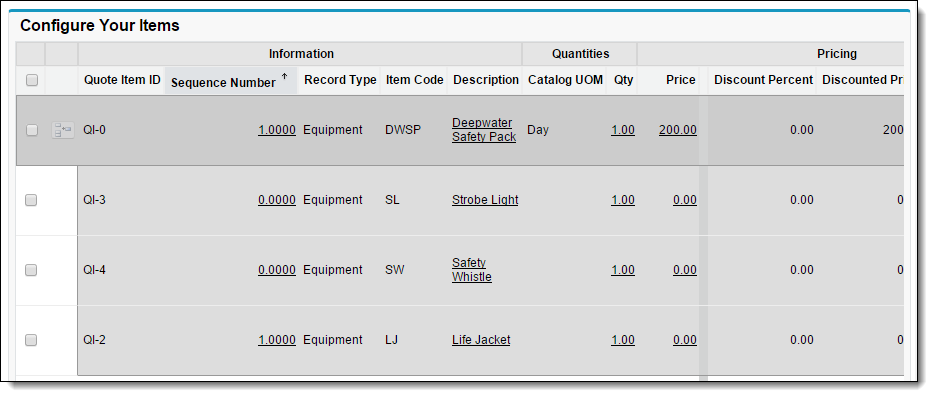 Bulk Update
Use the Bulk Update feature to edit multiple quote items at once.

To use this feature, select quote items and click Bulk Update underneath the Item grid.
Barcode Scanning
Use the Barcode Scanning feature to scan barcodes on items to add them to quotes.
To use this feature, click in the Barcode field and scan the barcode on the item.

Item Picker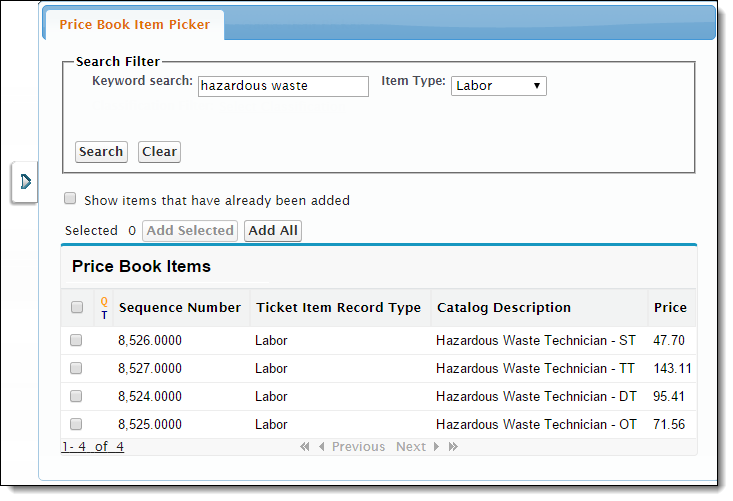 | | |
| --- | --- |
| | Enter a quantity in the # field next to a price book item to add it in the specified quantity. |
To open the Item picker, click Expand on the right side of the page.